GlobeNewswire
Atriva Therapeutics Announces Exclusive Letter Agreement for Reverse Takeover Transaction with Biocure Technology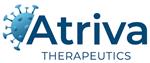 News provided by
Atriva Therapeutics GmbH
Sep 18, 2023, 9:05 AM ET
Atriva Therapeutics and Canadian Biocure Technologies, Inc. entered into an exclusive letter agreement for a reverse takeover transaction.
Upon successful completion of the transaction, the resulting entity will continue the business of Atriva Therapeutics.
Shareholders of Atriva will receive not less than 75% of the securities of the resulting issuer, with the current shareholders of Biocure Technology holding the remainder.
The transaction is subject to various terms and conditions, including satisfactory due diligence, successful implementation of a private placement and shareholder approvals.
TÜBINGEN, Germany and MUNICH, Germany, Sept. 18, 2023 (GLOBE NEWSWIRE) -- Atriva Therapeutics GmbH ("Atriva") is pleased to disclose the signing of an exclusive letter agreement, dated September 14, 2023, with Biocure Technology Inc. ("CURE") (CSE: CURE), based in Vancouver, Canada. This agreement marks a significant step forward in Atriva's commitment to combating severe RNA virus infections through innovative host-cell-targeting therapies.
"We are delighted to have entered into this exclusive letter agreement with Biocure. Our discussions with the Biocure management and board of directors have been exceptionally productive and constructive. We are eager to embark on this journey and combine the strengths of both companies. Together, we aim to address the urgent medical need for safe and effective therapies for patients suffering from severe RNA virus infections. This agreement marks a significant milestone in our commitment to advancing innovative solutions for the benefit of global healthcare," said Christian Pangratz, Chief Executive Officer of Atriva.
"This letter agreement underscores our commitment to leverage this transaction with CURE as an attractive growth option for Atriva and its stakeholders. We are enthusiastic about the prospect of our companies joining forces and continuing to contribute to improving pandemic preparedness on an extended international scale," stated Ulrich Dauer, PhD, Chairman of the Advisory Board of Atriva.
Highlights of the Transaction:
Upon transaction completion, Atriva shareholders and concurrent financing subscribers will collectively hold not less than 75% of the securities of the resulting issuer. Current CURE shareholders will retain a maximum of 25% on a fully diluted basis. The letter agreement stipulates no advances from CURE to Atriva. Atriva will provide CURE with an exclusivity fee of CA$15,000 per month for a minimum of three months. Additionally, a finder's fee of US$2,000,000 is payable through the issuance of CURE shares, with pricing to be determined, aligning with concurrent private placement terms.
Transaction Conditions:
The completion of the Transaction is contingent upon various terms and conditions, including the successful completion of due diligence, the execution of a definitive agreement by November 30, 2023, (inclusive of typical transaction elements), and the successful completion of a private placement by Atriva or CURE to raise gross proceeds of at least US$15,000,000. Additionally, approval from both companies' shareholders and the endorsement of the CSE and other relevant regulatory authorities are essential prerequisites for finalization.
For additional information on this transaction, please visit https://biocuretech.com/news.
About Atriva Therapeutics
Atriva Therapeutics' mission is to develop an antiviral therapy platform against severe respiratory and systemic diseases with a high unmet medical need induced by RNA viruses, e.g., influenza and COVID-19. The clinical-stage biopharmaceutical company is pioneering the development of host-targeting antiviral therapies, making development of viral resistance unlikely, and thereby significantly contributing to pandemic preparedness. The Atriva lead product zapnometinib (ATR-002) is a first-in-class, host-targeting agent that aims to inhibit viral replication and to favorably modulate the body's immune response to RNA viruses. Atriva Therapeutics was founded in 2015 in Tübingen by a team of leading scientists in viral research and seasoned industry experts and is based with its administrative/operations office in Martinsried (near Munich), Germany.
For further information, please visit www.atriva-therapeutics.com and follow us on LinkedIn and X (formerly Twitter).
About Biocure
Biocure owns approximately 45% stakes of BiocurePharm in Korea who is a leading biotech company developing its CAR-T cell therapy for leukemia, lung, breast and pancreatic cancer. BiocurePharm is in the process of pre-clinical trials of three major biosimilar products in South Korea, including Interferon Beta 1b, PEG- Filgrastim as well as Ranibizumab. Interferon Beta 1b is used for treating relapsing forms of multiple sclerosis ("MS"). Filgrastim is used to treat neutropenia, a lack of certain white blood cells caused by bone marrow transplants, chemotherapy, and other conditions. Ranibizumab is used for treating macular degeneration. It is also used to treat a type of eye problem known as macular edema, as well as certain eye problems caused by diabetes.
Contact:
Atriva Therapeutics GmbH
Christian Pangratz, CEO
Phone: +49 69 9999 162 10
pangratz@atriva-therapeutics.com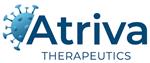 NOTE: This content is not written by or endorsed by "WATE", its advertisers, or Nexstar Media Inc.
For inquiries or corrections to Press Releases, please reach out to GlobeNewswire.