KNOXVILLE, Tenn. (WATE) — Get ready to laugh the night away as the world of stand-up comedy is hitting the city of Knoxville.
The Knoxville stage is just right for local comedians to improve their skill and take them further.
Local comedians are hard at work producing great shows that create fun experiences for the community.
"I have been a performer for most of my life and have always had a passion for comedy," says Knoxville native, Tyler Gallant.
Gallant has had the opportunity to perform on some amazing shows with big name comics all over the country
Tiny Stage Comedy one of Knoxville's production companies that create top-quality comedy shows. "We want the scene to continue to grow, we want to keep producing fantastic shows, and we want Knoxville to develop its reputation as a great place for comedy," says Gallant.
Click below to see some comedy nights happening all over Knoxville.
Central Cinema is hosting a free monthly live standup shows for all to enjoy. Enjoy their next show on Tuesday, March 7 at 7:30pm.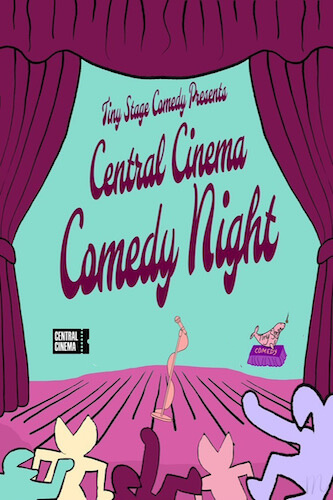 For more information and a schedule list to catch your next comedy show, visit their website.